November 6, 2020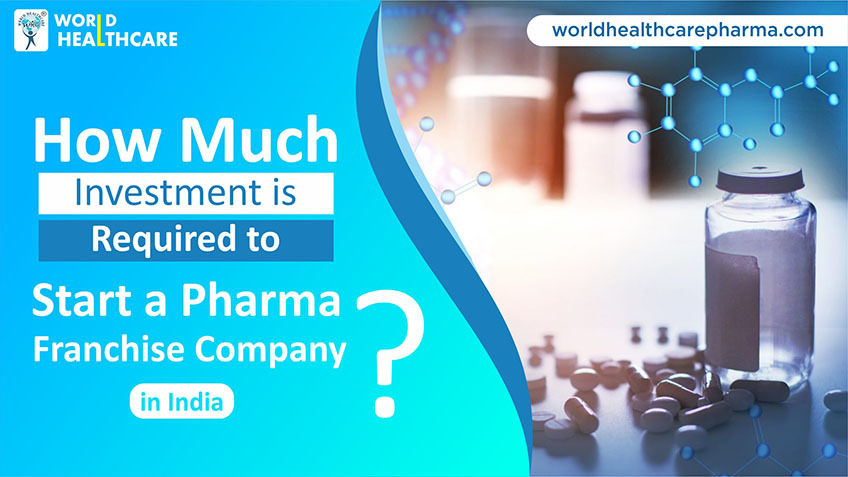 For any big or small business, investment is quite important. 40 out of 50 people face investment issues when they are going to start a new venture. To cover all the initial expenses of the company like wages and salary of the employees, purchasing the goods, day to day expenses, marketing, and promotional activities, and many other essential expenses need to make an investment planning.
Unlike other businesses in the Pharmaceutical sector, Pharma Franchise or PCD business is quite popular due to the wide scope and benefits that it offers to the investors. It is one of the best business fields with less risk and higher profit if you choose the right company to invest your money. 
In this article, we will analyze the investment required for starting a Pharma Franchise Company. Investment is of three types generally:
Fixed Capital Investment (One Time investment)

Working Capital Investment (To run a company)

Inventory Investment (For Raw Material, packaging material, etc.)
Planning investment for PCD Pharma Franchise in India?
Well, planning for investment to start a PCD pharma company helps you to overcome the unnecessary expenses and you will not run out of funds for the business. Dividing the money for the different purposes of the business is beneficial. In this way, you will not get the only solution for investment, but also this will provide you good profit and help you grow your business well. Follow the three ways to tackle investment issues: 
Initial Investment

Secondary Investment

Emergency investment
Here the emergency investment is essential; it is for the sudden expenses that could come up any kind. You should have an extra amount of money to tackle the adverse situation.
Important areas to invest for Pharma Franchise
Different pharma companies have different investment criteria based on the Quality and Quantity of their products. If you contact any company for Pharma Franchise business, they will provide you the choice of various divisions like the Gynae Division, Ortho Division, Pediatric Division, and Injectables, etc. You can choose one and more divisions as per your choice and as per the requirement. The initial billing of all the divisions may be different as per the norms of the company.
Hence, for a smooth-running business, it is crucial to managing the investment according to dividing areas. That will help you in putting your money in the right place. Here are some areas you will be required to invest the money:
Rent of the premises and the warehouse if it is rented

Furniture or the office

Bills like electricity, water, etc.

Expenses of Medical Representatives or Stockiest

Expenses of doctors

Marketing and promotional cost 

License and documents investment

The expense of the premises

Monthly bills 
Investment required for documents
To set up a pharma franchise Company, you require getting authorization from the government and authorizing it. Get legal permission to sell medicines, drugs, or formulations with licenses. Once you get these documents and permission, then you can go ahead with the business. Here is the investment for that:
Wholesale drug license will require the investment of approx 5000/-

Income Tax Registration requires the investment of 4500/- 
To get the pharma franchise from the company, you need to invest a minimum of 30k to 50k.
If you start a PCD pharma franchise company with proper knowledge, efficient strategies, and market experience with a positive attitude that will surely give you high returns and growth in your business. Knowledge of investment for PCD Pharma Franchise is a factor that should be considered while planning your business strategies.