October 10, 2020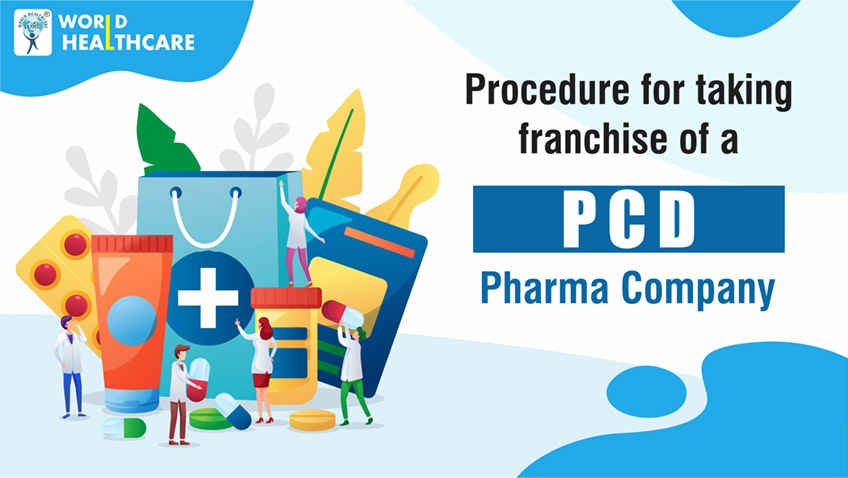 Taking a PCD Pharma and Pharma Franchise depends on company to company. Some pharma companies provide franchise state wise while some go for zonal wise distribution of franchise. The most common in India is the district-wise distribution of pharma franchise or PCD pharma.
The idea of a Pharma franchise business is a mutual working agreement between the PCD Pharma Company and the Pharma franchise. Pharmaceuticals companies in India provide pharma products to franchisees at the net rate, and they distribute these products with proper marketing techniques to earn a marginal profit.
Now we are going to discuss the stepwise procedure for starting a franchise business:
Start your PCD Pharma or Pharma Franchise business
To select a pharma company requires a lot of attention and research because the whole career, future, investment is depending on the company which you select for having a PCD pharma franchise.  It is not easy to predict which company is best and which is not, but proper analysis of the company helps you or prevent you from choosing the wrong company.
Stage -1 
In the initial stage, you need to prepare a business plan in which you will mention product range (for [promotion), financial planning, doctor or chemist (whose you will target). If you want to start a pharma franchise on a part-time basis then also mention its future, mission, and target.  Also, you need to arrange to fund admin, management, marketing, promotional and other activities.
Arrange License and Registration:
For taking a franchise of a pharmaceutical company, one should need to have registered their company. Then apply drug license and Goods and service tax number for your business.
Stage-2
This stage mainly consists of three important factors that need to be considered.
Select the location
Selected the area for your franchise business is a very important step. For this, you need to make a small investigation of competitors, their products, pricing, and people reviews. Besides that, make a list of doctors and retail chemists of your area, and divide them into segments as per the possibility of a sale.
Make a Product list
First, prepare a list of molecules or products you want to promote and market. Check the availability of the products such as derma, pediatric, gynec, general, or any other segment.
Find a good profitable Pharma company
Make a list of PCD Companies and enquire about their product list and pricing. Check history, products & services, distribution network, existing franchise partners then choose PCD Pharma Company that is suitable as per your requirement and need.
Final stage
Once you selected the pharma franchise company, it's mandatory to follow the Terms and conditions:
Terms and conditions
Terms and conditions should be based on mutual understanding between you and the Pharma Company. They must be in writing because written documents are helpful from any future dispute. In the terms and condition should mention the following questions:
What are the terms of payments?
Is the payment required in advance?
If yes, then how much percent
The conditions should be clear, unambiguous, and documented.
Also, you need to read the terms and conditions of monopoly rights. In a monopoly agreement with a pharma company, it should be mentioned that no other distributor is given the authorization to sell the same product in the allocated area.
After successfully clearing all the above steps, now place the final order as per your requirement and conditions.
Once you got approval for a Pharma franchise from the Pharma Company, then you are the owner and master of your Pharma franchise business. In your Pharma franchise company, nobody will interfere in your business and you can take decisions freely.
Eventually, to start a PCD pharma company you need to be determined and dedicated that can make it hugely profitable.
If you are looking to Start Pharma Franchise Business in India, you can approach World healthcare, a pharma franchise company in India that will provide you outstanding marketing support.